Backstage Pass to Our Socially Distant Launch

Jouer loves a launch party, but, what do you do in the middle of a pandemic when you want to celebrate the new Champagne and Macarons collection? In usual circumstances, we'd celebrate at a beautiful restaurant or on a glorious trip to an exotic location. In fact, we had planned a pop up in June, but 2020 had other plans. We were what you might say "sh*t outta luck."
Knowing in times like these we all need a good laugh and crave a chance to see our friends at a social distance, we decided there's no better time to roll with the homies than now, at the drive-in.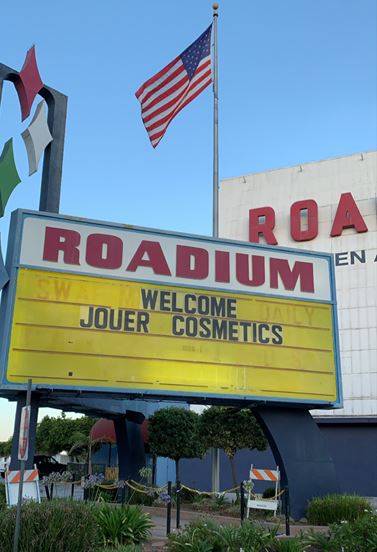 We totally chose a movie everyone loves, never gets old and always feels right!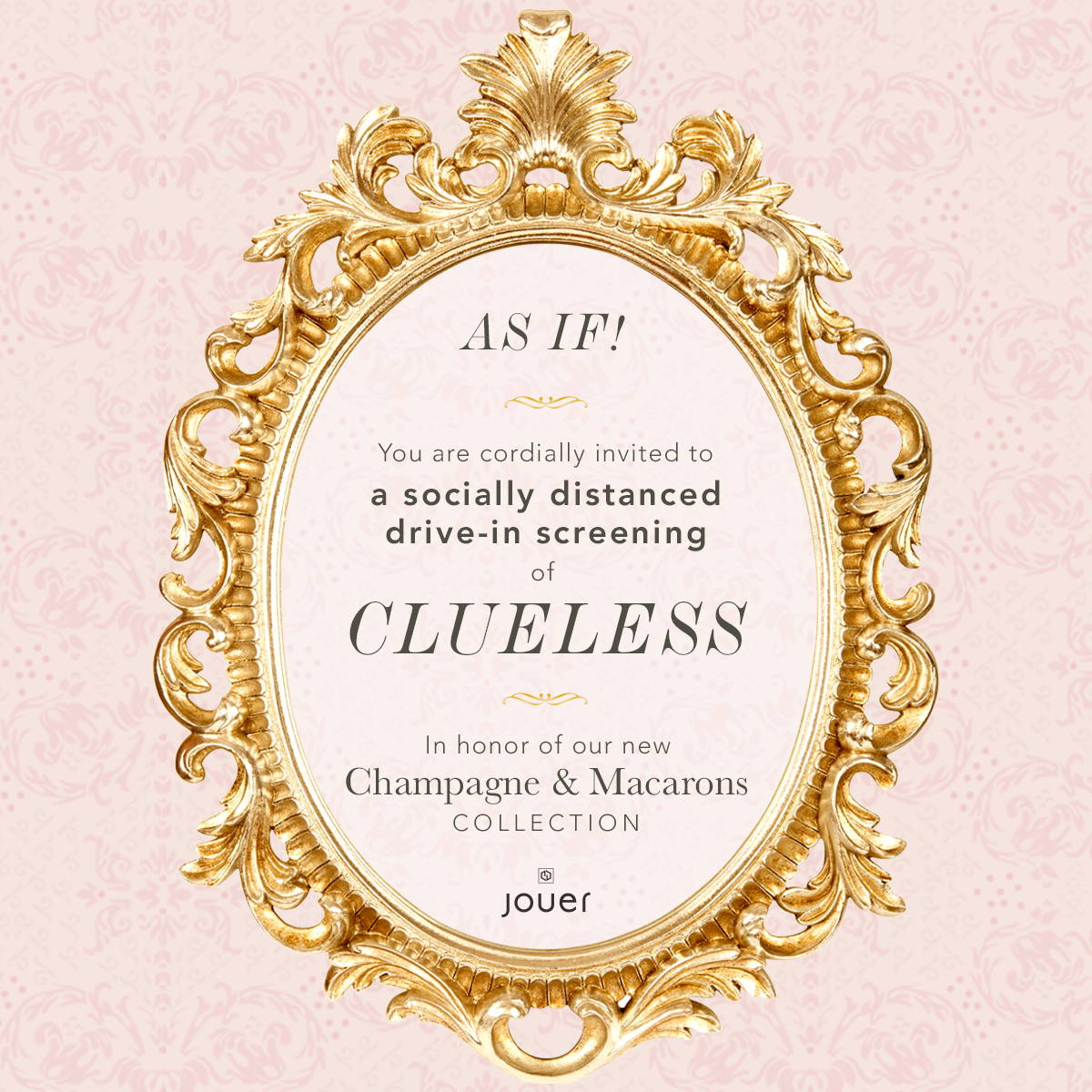 Can you believe it's been 25 years since the movie premiered? We were totally buggin' that the trends in the movie are relevant even in 2020. Paul Rudd is always relevant ❤️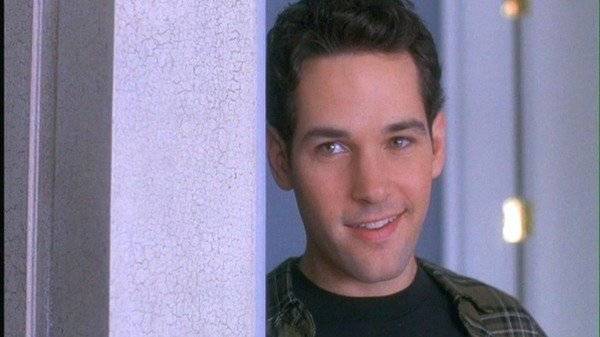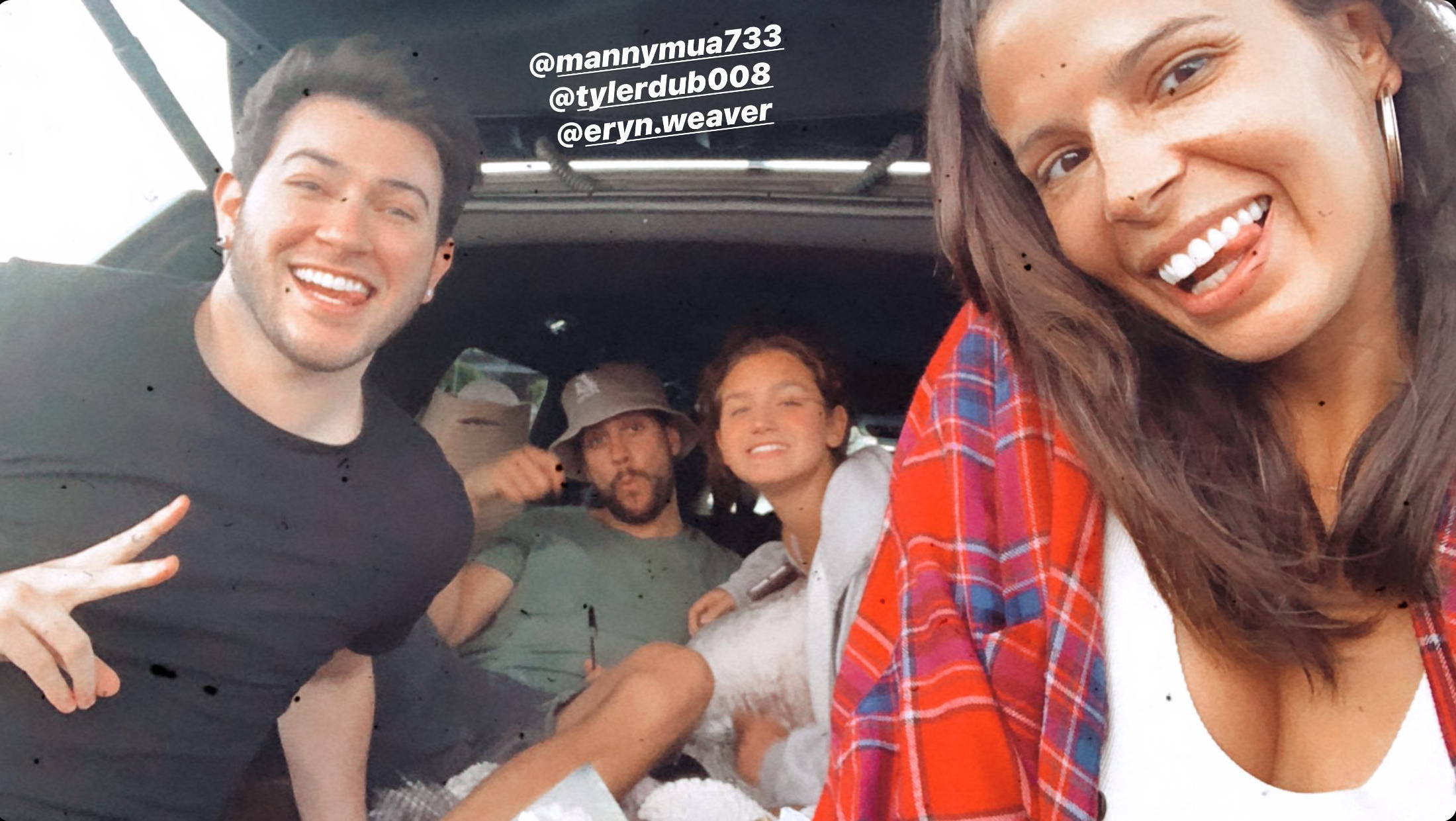 Yasmin (@beautyybird), and others got creative with blankets and pillows laid out on their trunk for a cozy movie-watching experience.
Amelie (@ameliezilber) and Avani (@avani) took advantage of a clear view on the roof of their car.
Endless snacks—think macarons and champagne gummy bears—were brought to each car. We wanted everyone to treat themselves!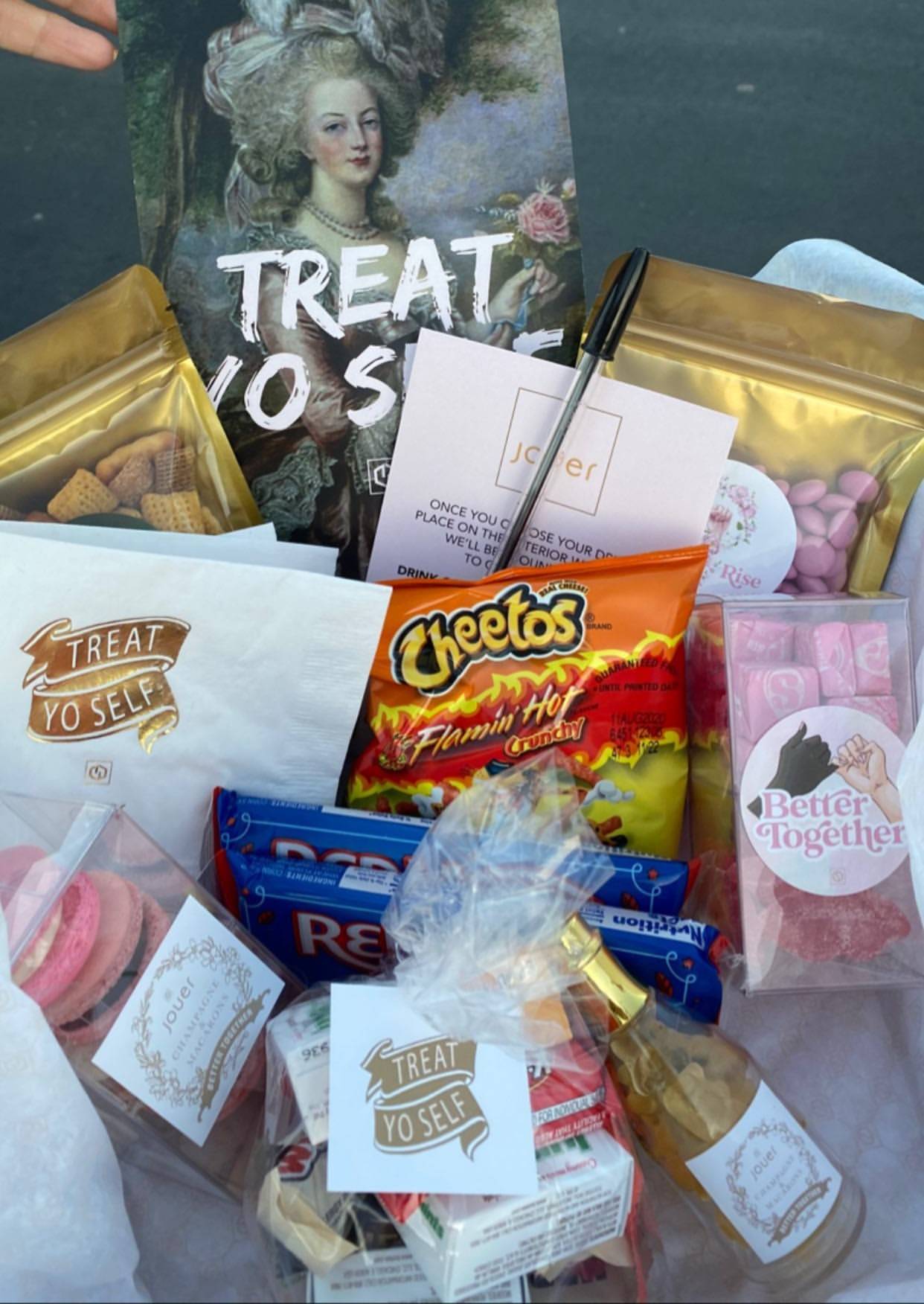 I greeted everyone on screen and officially introduced the collection, then the movie began.
We had so much fun we want to do it again! It truly was a perfect night and we couldn't think of a better way to launch the Champagne & Macarons collection. See all of the beautiful products below.