IN THE CHAIR with Makeup Artist Cherish Brooke Hill
We're back for another month of IN THE CHAIR, a blog series where we get to know some of the best in the beauty biz. This month, we're excited to introduce you to Cherish Brooke Hill, a celebrity makeup artist based in Los Angeles.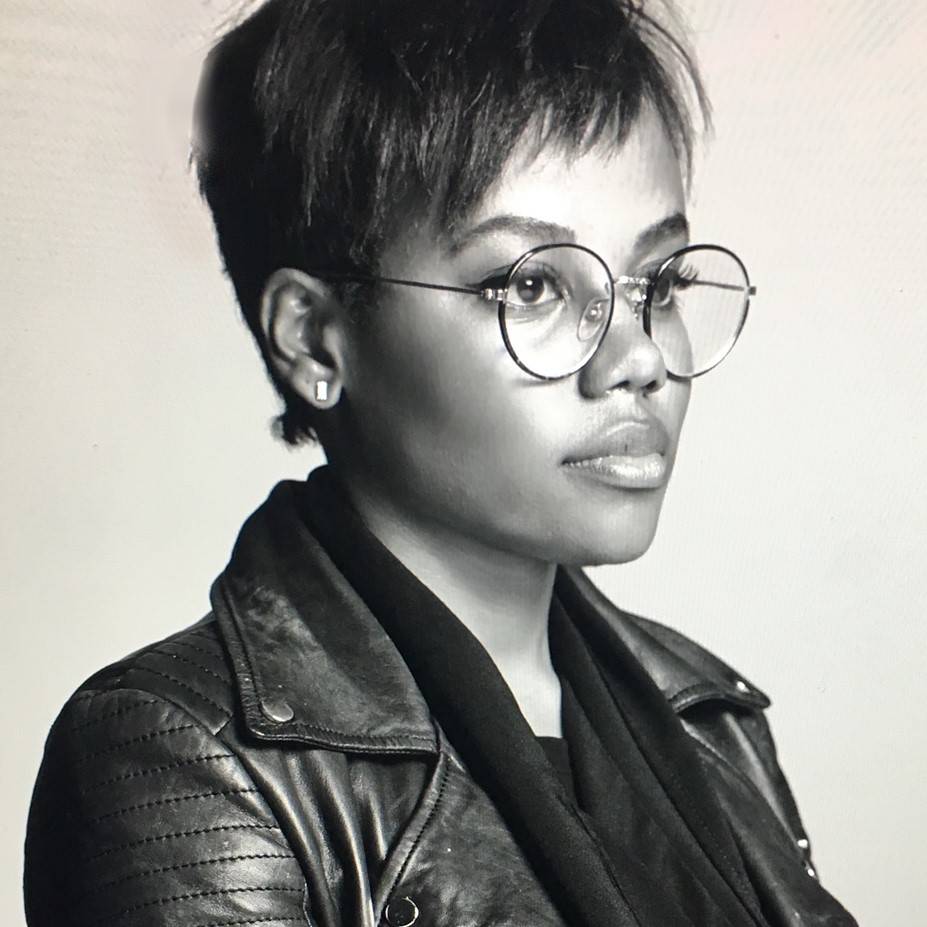 Cherish's love story with makeup began at an early age as she vividly recalls her mom rocking a burgundy red lip daily. So, it only makes sense that Cherish is most known for her playful use of color. (Also, we love any confident woman who makes bold makeup choices no matter the occasion!) 
 
Cherish was recently the makeup artist on set with us as we shot our upcoming Blush & Bloom Cheek + Lip Duo with my daughter Amelie. They vibed so well on set like two peas in a beauty pod. 🤗 Cherish's sweet demeanor made the experience easy. Her out-of-the-box techniques and creative use of color helped her nail some amazing looks. Amelie looked phenomenal! Ah! I'm so excited for this launch...but more on that later. 🤗 

Let's get to know Cherish. 

WHAT IS YOUR EARLIEST BEAUTY MEMORY? 
My earliest makeup memory was at a young age, watching my mother put on makeup every morning. I'll never forget her favorite look was a thin brow, a lot of blush, and a burgundy red lip.
WHO IS YOUR BEAUTY ICON? WHY?

I have so many, but I always come back to these three for inspiration.
 
#1 My mother ❤️: As a woman of color, my mother pushed the limits in the ways she wore makeup. The countless colors and techniques she used to create her looks still resonates with me.  
 
#2 Diana Ross 🎤: As an insanely talented singer, Diana broke the glass ceiling and set a standard for women of color everywhere. Her style, beauty, and personality are legendary.  
#3 Pat McGrath 💄: Pat has had an amazing career and legacy creating both timeless and innovative looks. I try to model my career after hers.
WHAT IS YOUR BEAUTY AND STYLE PHILOSOPHY? 

Always try to be happy in your own skin. You don't have to be anyone but yourself.
IF YOU WERE STRANDED ON A DESERTED ISLAND, WHAT ONE BEAUTY PRODUCT WOULD YOU LOVE TO HAVE WITH YOU? 
 
Jouer's Essential Hydrating Lip Oil — I wouldn't be able to survive without it.
WHO ARE THE TOP THREE PEOPLE ON YOUR WISH LIST TO MAKE RED-CARPET READY? 
 
I love my current clients and want to reach this goal with them.
WHAT JOUER PRODUCTS ARE IN YOUR KIT? ANY TIPS ON HOW YOU USE THEM?  
Of course, the Essential Hydrating Lip Oil!  
 
Essential High Coverage Crème Foundation: When I'm using this foundation, I make sure the skin is very hydrated beforehand. Start from the center of the face and blend out with a brush. (V. little goes a long way.) Then, use a beauty blender to tap all over and create a seamless look.  
 
Essential High Coverage Concealer Pen: I love it because it's a concealer that stays put. The unique tip makes it easy to use my finger and blend out.  
 
Sunswept Bronzer Duo: I have every shade in my kit and use it on every job. The Sungaze/Sunglow palette is great for women of color.  
 
Blush & Bloom Cheek + Lip Duo: I apply a small amount with a brush or finger, and once again, blend with a beauty blender.  
 
Crème Eyeshadow Crayon: These are fantastic as a base underneath eye shadow or on top to finish a look.