CZ's Morning Makeup Routine
Just like people plan their outfits for the next workday, I always know what makeup I'm going to wear in advance. While I love playing around with new beauty products, I save that for the weekends. Having a daily makeup routine takes out any second guessing or early-morning decision making. And, who doesn't love a foolproof system to maximize your beauty?
This is my go-to, pre-Zoom meeting makeup routine. Before work, applying makeup brightens my mood, helps transition me into my day, and gets me in the mindset to get sh*t done.  
1) Anti-Blemish Matte Primer - This Salicylic Acid acne treatment evens my complexion, leaves a healthy glow, and nourishes my skin with good-for-you ingredients like Vitamin E, Aloe, Ginseng, and Gingko Biloba Extract. 
2) Essential High Coverage Creme Foundation in Cashmere - With just a drop, I get lightweight, full coverage from this foundation, along with an impeccable airbrushed, matte finish. 
3) Essential High Coverage Liquid Concealer in Macaron - This full-coverage concealer is made of a creamy, highly pigmented formula that conceals and layers beautifully, delivering a soft matte finish. The antioxidant benefits in the product act as a skin conditioner.
4) Sunswept Bronzer Duo in Medium/Deep - Offering double the fun, this bronzer comes with two complementary shades that can be applied alone, layered, or blended.
5) Blush Bouquet in Rose Gold - Velvety smooth and full of natural-looking color, this featherweight blush gives my cheeks a subtle flush. It's formulated with Vitamin E to nourish and protect my skin. I swear, blush is the secret weapon that doesn't get enough love in the beauty industry.
6) Essential Jet-Set Eyeshadow Palette - This travel-friendly palette of six shades inspires me to get playful and allows room to experiment – I can go for a professional smoky eye or more of a no-makeup makeup look. And good news: it's phthalates, sulfate, and talc free.
7) Slim Crème Eyeliner in Matte Black – This eyeliner is the best, offering three properties I love: glides on easily, dries quickly, and really defines my eye. Tip: Use just a little at first. You can always add more later.
8) Wander Beauty Mile-High Club Volume and Length Mascara - I need a mascara with great staying power — one that doesn't smudge and keeps my lashes volumized. The Mile-High Club Mascara (love the name, btw!) is made with nourishing ingredients and without any harmful chemicals.
9) Long-Wear Creme Lip Liner in Sienna - Formulated with highly pigmented color, this creamy liner goes on velvety smooth, is fast-drying, and water resistant. Oh, and the built-in sharpener at the bottom has been a lifesaver for when I run low.
10) Essential Lip Enhancer Shine Balm in Naturel - A hint of color is all I need most days, and my lips can't get enough of this lightweight balm. Made with deeply nourishing jojoba seed oil and shea butter, it's also super moisturizing.
11) Powder Highlighter in Skinny Dip - Looking for that glow? I am, always! This creamy, powder formula illuminates all the right spots for the perfect pearlescent finish.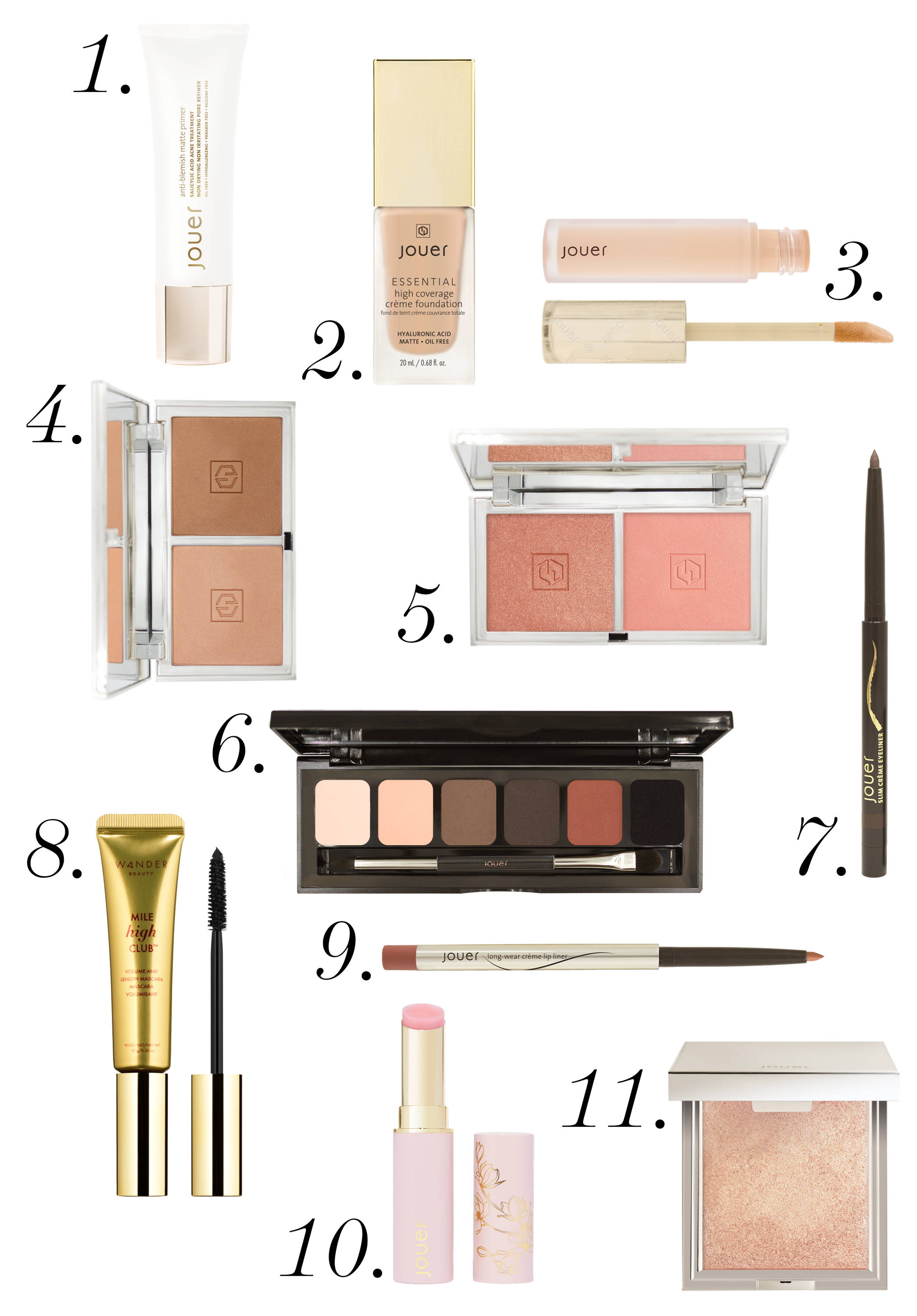 ---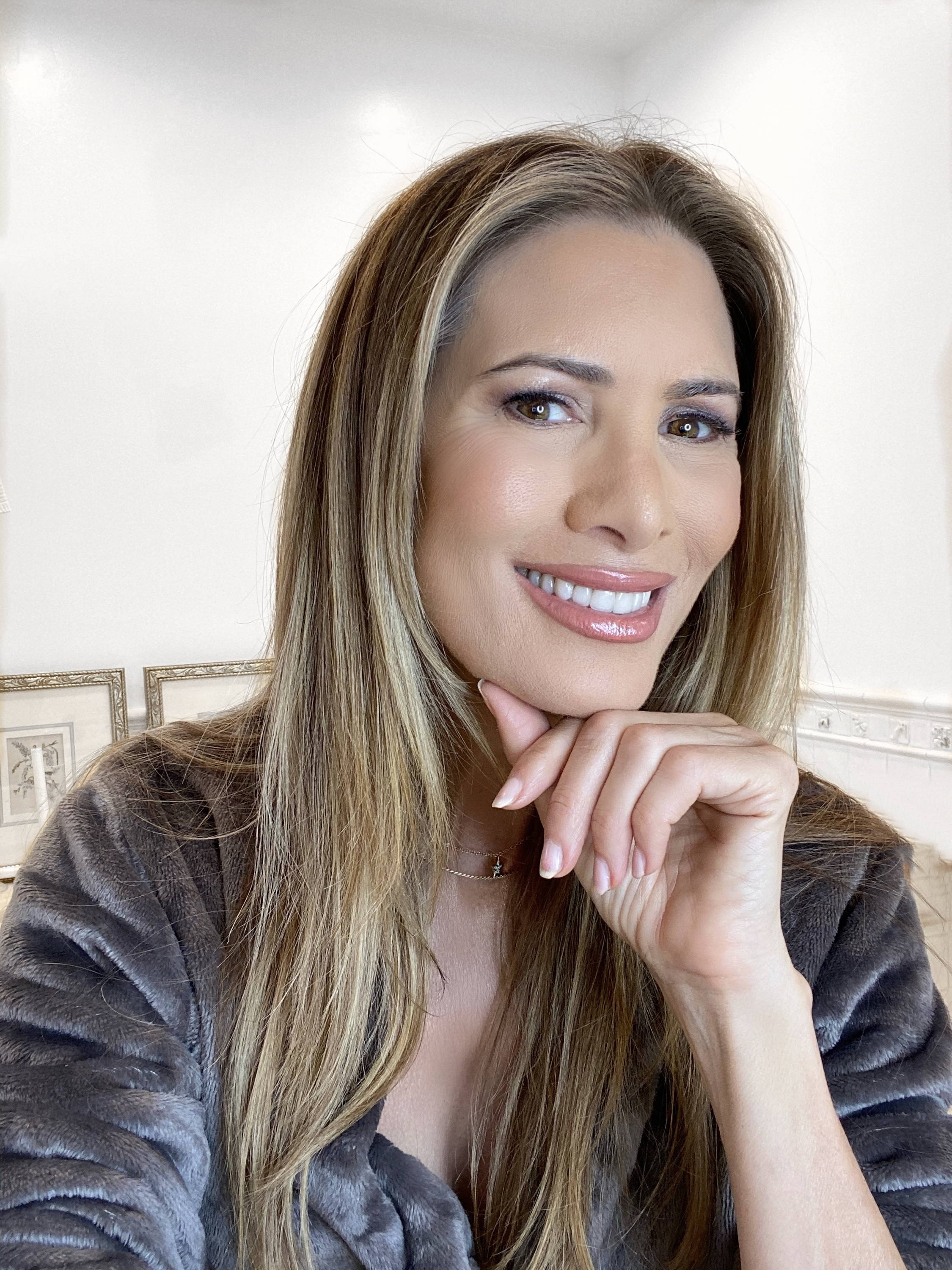 ---